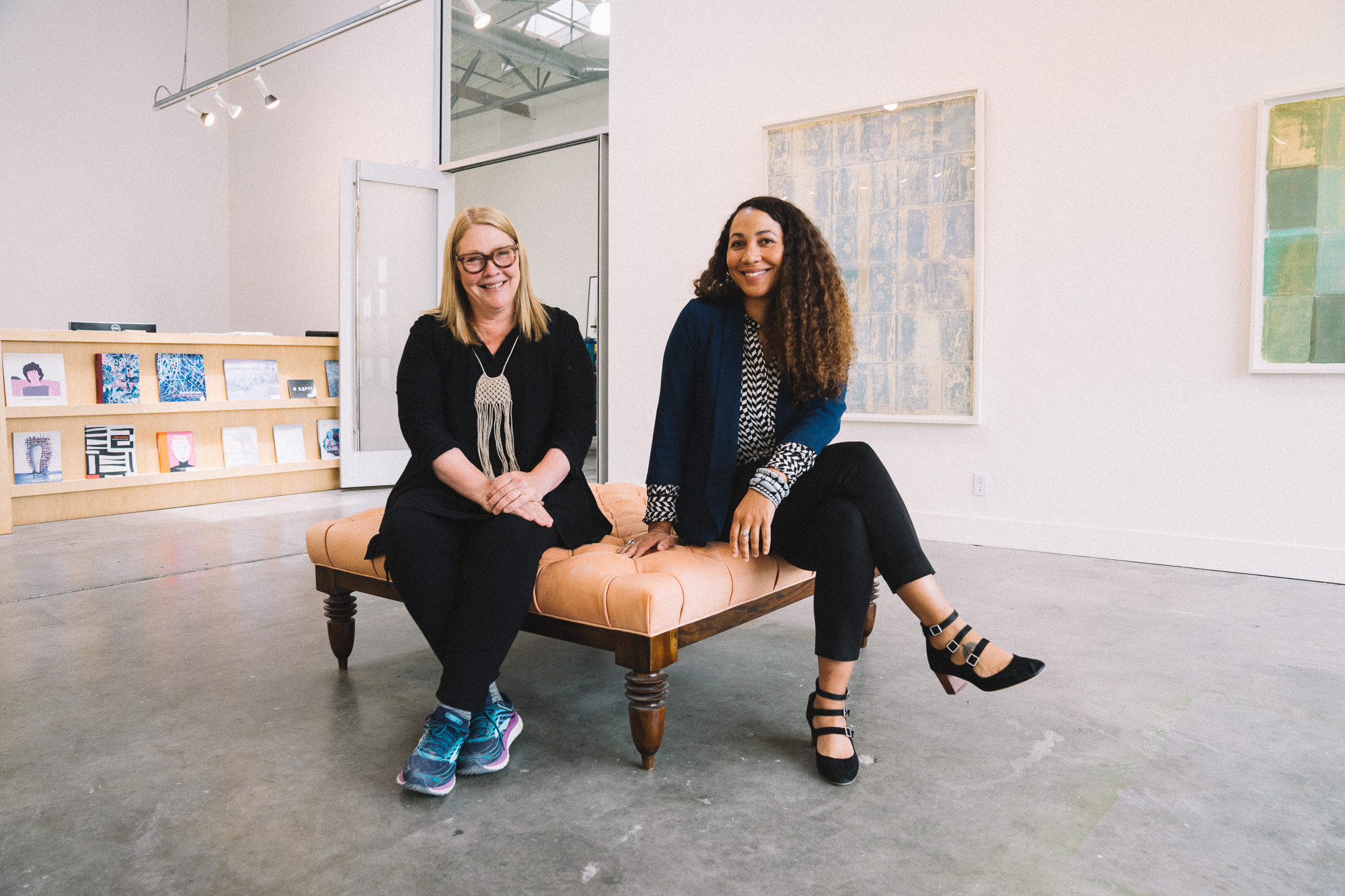 Paulson Fontaine Press produces and publishes limited edition intaglio prints. The press emerged from the San Francisco Bay Area's rich tradition of fine art printmaking. Paulson Fontaine Press's philosophy is to facilitate rather than direct an artist to create an environment where artists can do their best work.
In January of 1997, the press launched its first publication with four color etchings by Christopher Brown. Since then, PFP has published more than 500 editions with more than 45 artists including Tauba Auerbach, Ross Bleckner, Spencer Finch, Charles Gaines, the Quilters of Gee's Bend, Isca Greenfield-Sanders, Kerry James Marshall, and Martin Puryear.
Paulson Fontaine Press, formerly Paulson Bott Press, would like to acknowledge the role of Renee Bott, who was co-owner of the press for 20 years, in all that we have achieved.
Prints by PFP are in major museum collections all across the country, including the Art Institute of Chicago, the National Gallery of Art, the Smithsonian American Art Museum, the Library of Congress, MOMA, and the Whitney Museum of American Art. The deYoung owns PFP's archive, which includes one of every print the press has published, in perpetuity. PFP has published over 150 editions with Black Artists, and this archive was recently acquired by the Pennsylvania Academy of Fine Art.