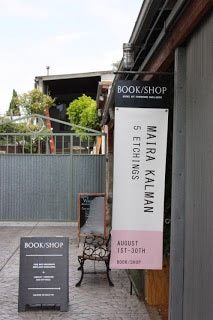 I met Erik Heywood a little over a year ago, soon after he launched his website Book/Shop. The website offers seasonal reading lists, library furniture and fittings, art, books, and delicious chocolate.
I was struck immediately by Erik's passion for literature and books and his exquisite eye for design. His extensive knowledge of books and obscure publications provides a refreshing break from the culture of "insta-knowledge" and onscreen reading. Erik studied English but soon left school to sell antique furniture. He worked briefly making props for Martha Stewart, then pursued both interior design and retail branding.
In March, Erik took the keys to a quaint, 250-square-foot space in the thriving Temescal neighborhood in Oakland and set up the brick -and-mortar Book/Shop. In addition to acquiring books, he is amassing and designing several lines of merchandise related to reading: beautifully handcrafted canvas book bags detailed with fine Japanese leather, small portable bookshelves made from a variety of beautiful woods, (we bought five for the press and some for home too!), stackable bookshelf components, modernist furniture, art, and lighting.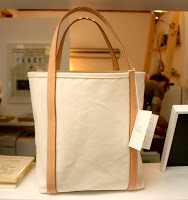 Erik's enthusiasm about our gallery program spurred us to collaborate. He is currently featuring five of our new Maira Kalman prints on the north wall of Book/Shop, and he has invited Maira Kalman to curate a pop-up bookshelf at the press in late September. (We will keep you posted about the date.) I hope you take the time to visit Erik's shop. His attention to fine detail is truly extraordinary.
BOOK/SHOP 482D 49th Street, Oakland, CA, 94709. Tues.-Sat. 12-5. 510-907-9649